Description
Rip Them Off is a minimalistic new puzzle game of economic management and tower defense. The Board needs its profit, and it's up to you to line the streets with shops the masses can't resist. Choose your locations, pick your stores and earn enough to advance up the corporate ladder with its increasingly difficult challenges!
Features
An innovative new type of game: Combining puzzle mechanics with tower defence games, Rip Them Off is a new breed of challenge, easy to pick up but hard to master.
Gorgeous design: Evoke your inner Mad Man with 1950s inspired music and graphics.
Addictive gameplay: Each new city provides an increasingly devilish challenge. Can you make it all the way to the biggest metropoles?
Challenge your friends: Who's the best rip off merchant? Compete against your friends and/or rivals with the leaderboard feature to find out who comes out on top.
Map of the Moment: Hone your capitalistic edge post-launch with Map of the Moment, showcasing revamped versions of your favourite maps to keep you on your toes.
Go fast or slow: Control the flow of time to make sure your strategies unfold with perfection.
Languages
English
French
Simplified Chinese
German
Russian
Japanese
Spanish
Korean
Brazilian Portuguese
Logo & Icon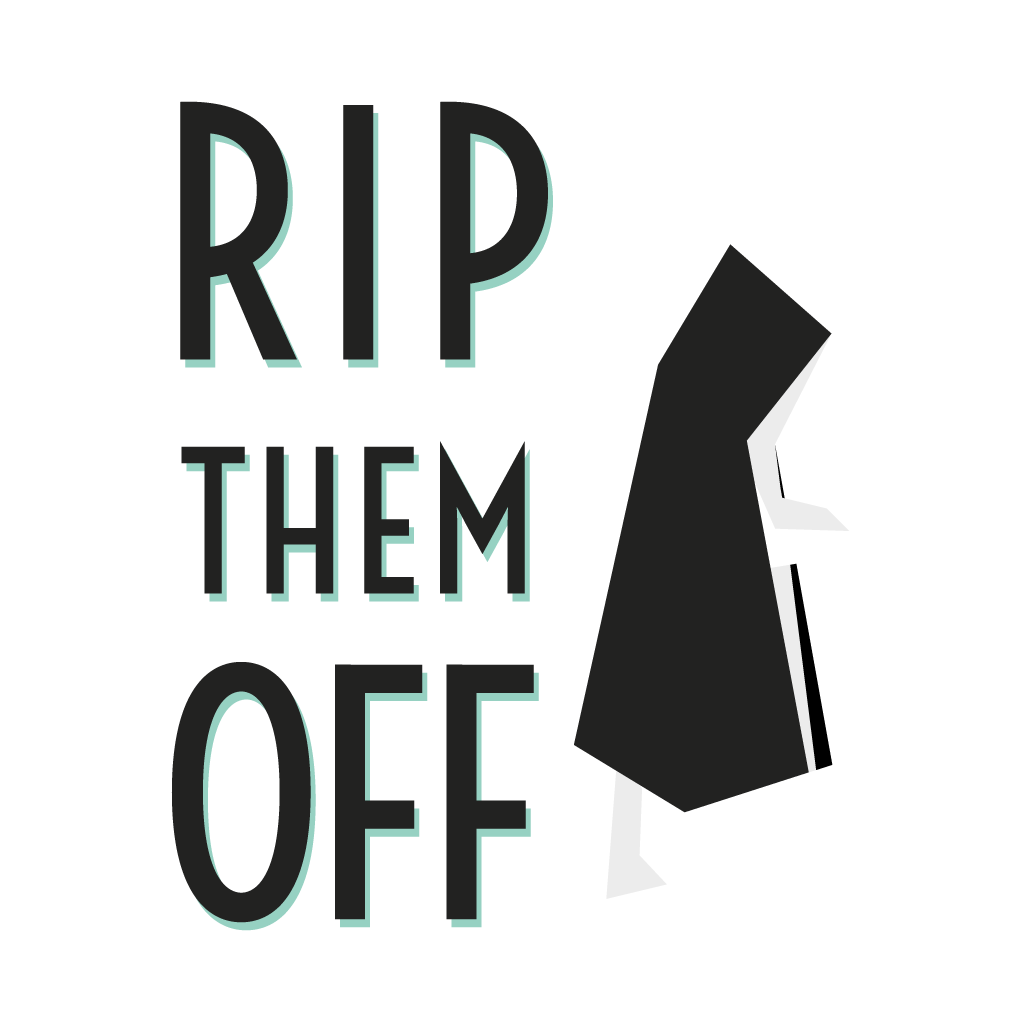 Awards & Recognition
"TIGA Games Industry Awards 2021" Finalist for best simulation game
"Pocket Gamer Awards 2021" Finalist for the most innovative game
"TIGA Games Industry Awards 2020" Finalist for best puzzle game + best strategy game
"GDC Summer 2020" Artwork selected at GDC Artists gallery
Additional Links
Website

FAQ

Twitter

Facebook

Instagram
About Lozange Lab
Boilerplate

Established in 2014, Lozange Lab is an indie developer studio based in Metz, France, consisting of Ava and Mat, a husband and wife team who delicately craft indie games and interactive installations with love and passion.

More information

More information on Lozange Lab, our logo & relevant media are available here.
Rip Them Off Credits
Ava Loz

art, code, game design

Mat Loz

audio, code

Rik Godwin

Writer
Contact
Business/press/influencer contact