Description
Dive into the relaxing and refreshing atmosphere of Swim Out, a strategic, turn-based puzzle game, that will transport you into a sunny day by the swimming pool, the river or the sea. Plan each of your strokes wisely and be sure to never cross any other swimmer's path if you want to peacefully enjoy the sea view on a cosy chaise-longue.
Features
Over 100 levels nestled in carefully crafted landscapes, soothed by the sound of seagulls, frogs or water splashes.
7 chapters combining :
- 12 different types of swimmers : each with their own way of moving around, ranging from the simple breaststroke swimmers to the more complex divers or cheeky water-bombing kids
- 12 different objects to interact with : buoys, fins, water guns, you can even ride a kayak!
- 6 disruptive environmental elements like waves, crabs or jellyfish that will give your brain a workout until you swim out!
Languages
International (no text ingame)
Logo & Icon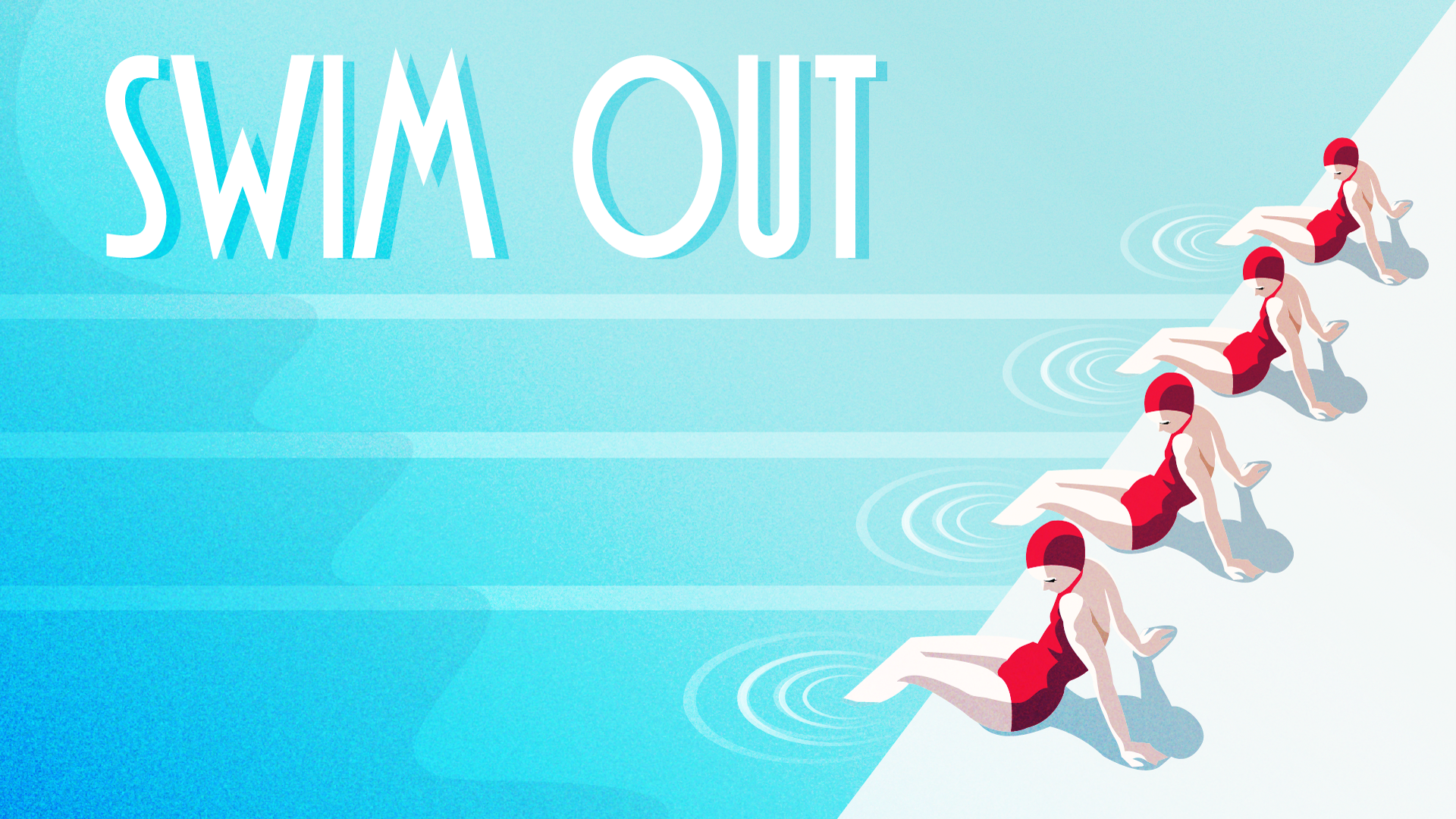 Awards & Recognition
"GDC Summer 2020" Artwork selected at GDC Artists gallery
"TIGA Games Industry Awards 2018" Finalist for Creativity Award + Best Strategy Game
"Indie Prize 2018" Finalist
"Ping Awards 2017" Finalist for Best Mobile Game
"TIGA Games Industry Awards 2017" Finalist for Best Puzzle Game
Additional Links
Website

Twitter

Facebook

Instagram
About Lozange Lab
Boilerplate

Established in 2014, Lozange Lab is an indie developer studio based in Metz, France, consisting of Ava and Mat, a husband and wife team who delicately craft indie games and interactive installations with love and passion.

More information

More information on Lozange Lab, our logo & relevant media are available here.
Swim Out Credits
Ava Loz

Dev + design

Mat Loz

Dev + audio
Contact
Business/press/influencer contact